The Way it's Meant to be Played
Note that this is an archived copy of the original article. Please see here for a more detailed explanation.
By Tony Tamasi on Thu, Oct 17 2013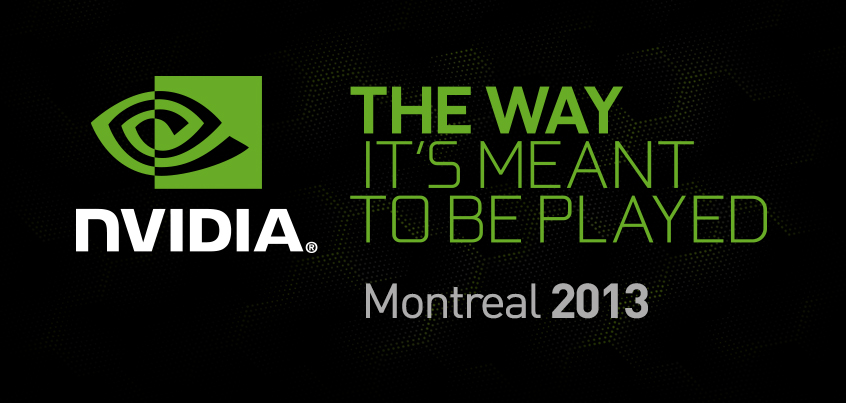 Some of the season's most important PC games have been built with technology developed by NVIDIA.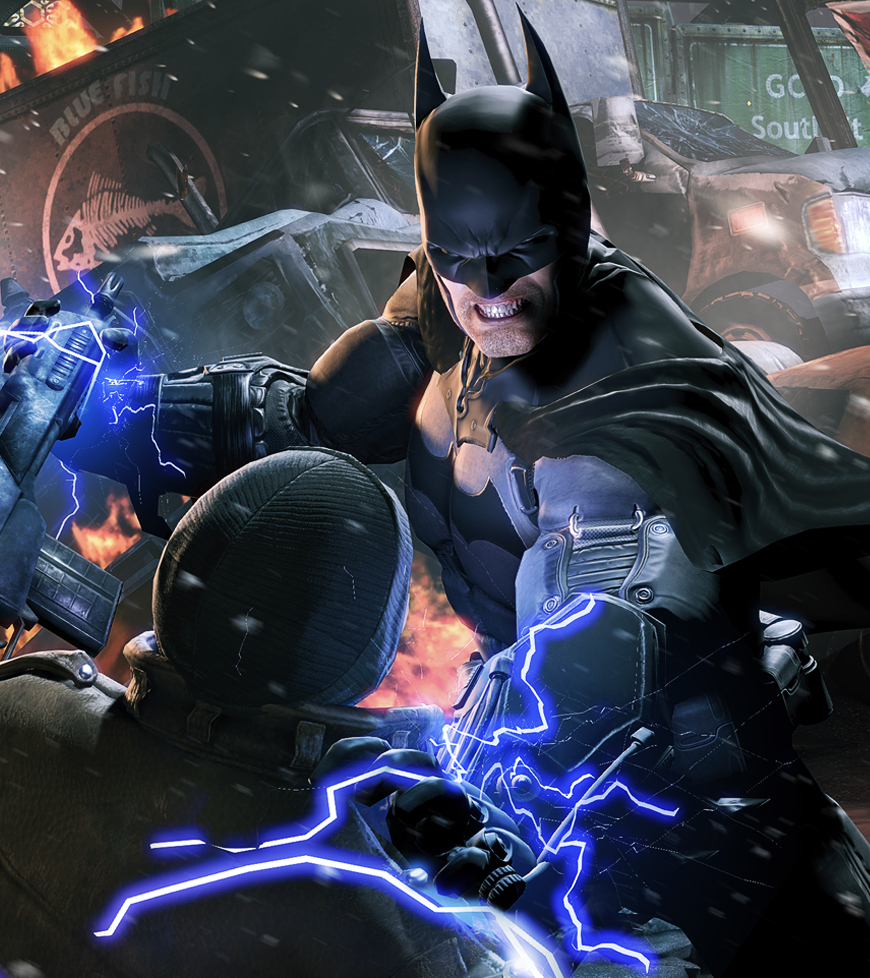 We have a proud heritage on the PC platform, delivering amazing performance and advanced technologies for gamers. Technologies developed as part of our "The Way It's Meant To Be Played" program are among the most deployed in the industry.
To keep the momentum going, we're expanding "The Way It's Meant To Be Played" – which represents our promise to gamers and developers to make the best game experience possible – with an effort we call GameWorks.
Assassin's Creed IV Black Flag, Batman: Arkham Origins, and Call of Duty: Ghosts are all among the new titles built with the help of NVIDIA's GameWorks program.
We are announcing a special holiday game bundle. Buy our GTX660 or GTX760 and you get a free copy of Assassins Creed IV Black Flag and Splinter Cell Blacklist. If you buy a GTX770, GTX780 or GTX Titan, and we will also include a free copy of Batman: Arkham Origins.
But that's not all. We're also offering $50-$100 off the purchase of an NVIDIA SHIELD with your GTX purchase.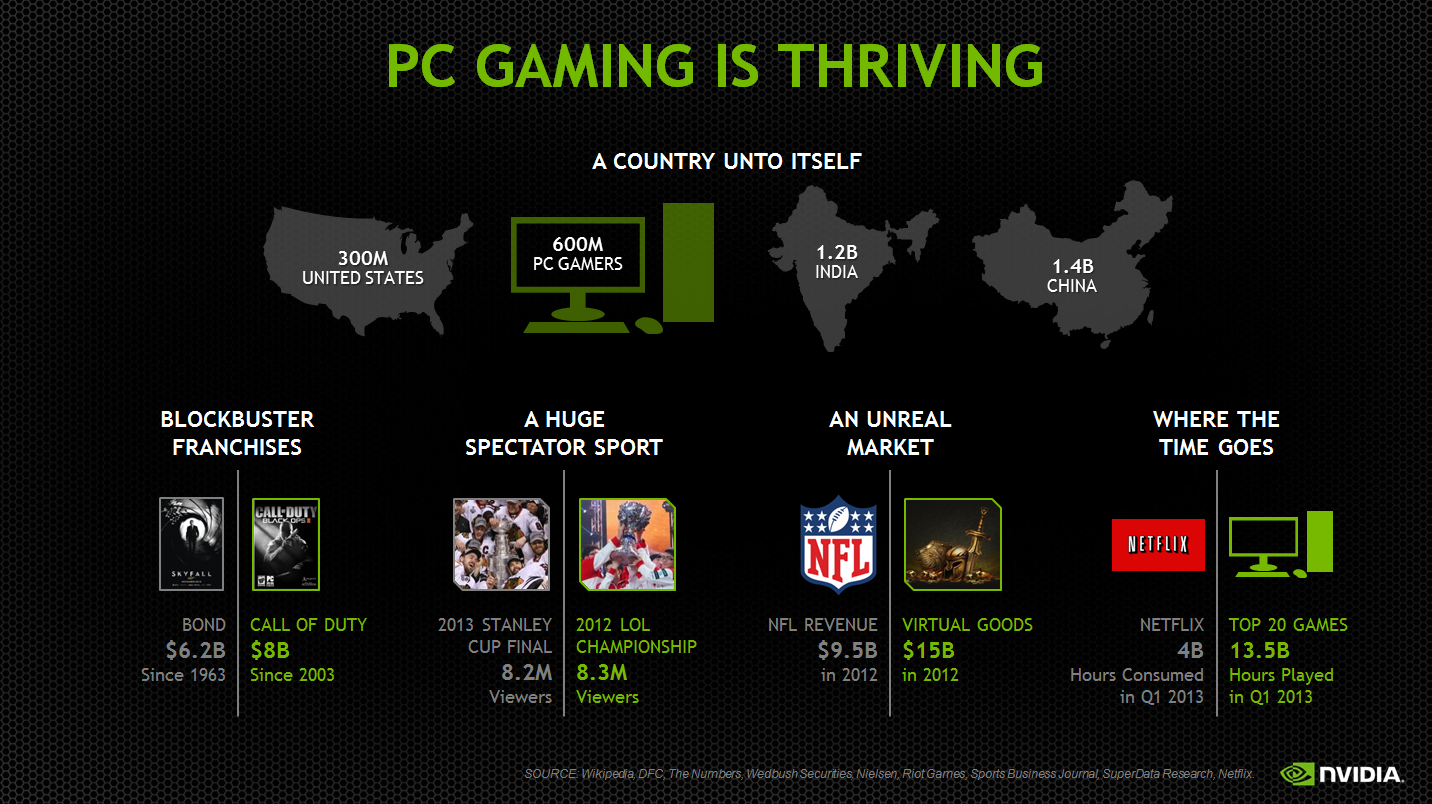 This promotion represents our commitment to the PC platform, one we're extending and expanding with our investment in GameWorks.
We're also leading the charge to redefine the Android market with high performance gaming devices and games – such as our own SHIELD gaming portable – and building the next generation of cloud gaming services that allow gamers to play what they want, when they want, on whatever device they want.
The Way It's Meant To Be Built
GameWorks puts NVIDIA's tools and technologies – and some of our best engineers – into studios building games that push the boundaries of what's possible.
At its heart are more than 300 world-class NVIDIA engineers, with thousands of years of collective experience, working at the cutting edge of the art and science of gaming.
Over the years, these passionate gamers – who also happen to be some of the best visual effects artists, engineers and computational mathematicians on the planet – have built a sprawling collection of tools that includes visual and physical simulation software development kits, algorithms, engines, and libraries.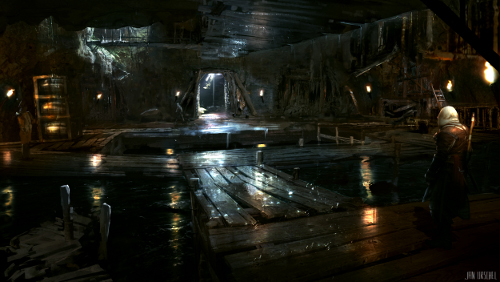 Assassin's Creed IV Black Flag uses NVIDIA technologies to create dramatic lighting effects.
GameWorks in Action
We've dispatched our engineers to work onsite with top game developers and add effects, fix bugs, tweak performance, and train developers in open standards and work hand-in-hand with our game laboratory.
Here's a taste of what our team has helped accomplish:
Assassin's Creed IV Black Flag will feature God Rays – which allow game makers to paint beams of light that illuminate a scene from above, horizon-based ambient occlusion + (HBAO+) for more detailed and realistic shadows around objects that obstruct rays of light, percentage-closer soft shadows (PCSS) for more lifelike contact hardening shadows, and temporal anti-aliasing (TXAA) for smoother edges.
Batman: Arkham Origins is built with support for GPU PhysX for realistic turbulence, particle and cloth effects, NVIDIA Bokeh & Depth of Field technologies for cool camera effects, HBAO+, PCSS, and TXAA.
Call of Duty: Ghosts will feature GPU PhysX for more realistic turbulence and particle effects, TXAA, and HBAO+.
As gamers, we couldn't be prouder of our contribution to these games. They represent still more reasons why our "The Way Its Meant To Be Played," signature will continue to represent industry leadership and unmatched technical excellence.
- Tony Tamasi