The Way It's Meant To Be Played Celebrates Its 10th Anniversary @ E3
Note that this is an archived copy of the original article. Please see here for a more detailed explanation.
By Mike Pepe on Mon, Jun 04 2012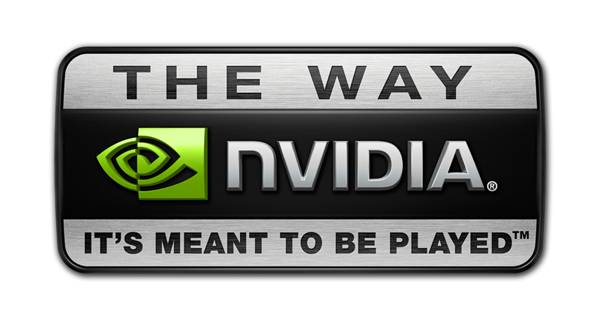 The Way It's Meant to be Played program records its 10 year anniversary at E3 this year. Celebrating this milestone are three talented musicians, Taylor Davis, Kyle Landry, and Lara De Wit, performing game theme songs from the last decade in a concert series during the show. NVIDIA will be handing out swag, graphics cards, and tablets in between each set. The concert is located in the public area of Into The Pixel, lasts all week, and costs nothing to attend. Stop by if you are in Los Angeles and check it out!
"The Way It's Meant to be Played™" program was initiated in 2002 to draw attention to those games that were created on and developed for NVIDIA graphics cards. The program let gamers know that the very best gaming experience can be found on games powered by the GeForce GPU. Games played on NVIDIA hardware not only look better, but play better and allow gamers to experience the game the way the game developer intended.
NVIDIA's dedication to PC game developers is unrivaled in the emphasis that the company places on being the PC Gaming Platform Champion. Through technology and hardware support NVIDIA not only lends engineering muscle to PC game developers but enables them with the necessary hardware to design and develop cutting edge titles. With the advent of NVIDIA technologies such as 3D Vision, FXAA, TXAA, and PhysX, PC game developers have many more tools at their disposal. NVIDIA has worked side by side with hundreds of developers in "The Way It's Meant to be Played" program ensuring that games perform on GeForce hardware as the developers intended them to.
NVIDIA promises GeForce customers that "The Way It's Meant to be Played" title support will be available before, during, and after launch of the game. Through dynamic driver availability, NVIDIA provides PC gamers with proper drivers prior to the launch of games. GeForce customers can count on this continued support through the launch of the game as more optimizations are discovered and made available to the customer immediately. "The Way It's Meant to be Played" titles also receive extra attention from NVIDIA's gamer staff in tweak guides, Optimal Playable Settings, and GPU analyzers to ensure that GeForce users receive the best possible gaming experience.